Current location:
NORD-COMPOSITES
Established on 1988, Nord Composites, a French company, is formulating a large range of specialist resins, tooling resins, fire retardant resins, resins for RTM light; - a full range of fire resistant gel coats for the railway and building industries; - color pastes; - bonding pastes in France. Nord composites products are sold all over the world. Nord Composites Italia is producing a large range of unsaturated polyester resins, resins for coatings and polyurethanes in Italy dedicated to worldwide market. Nord Composites UK distributes the products' range of Nord Composites France and Italia on Great Britain and South Ireland. On 2014, Nord Composites China was set up in Shanghai which works as a commercial office to sell its range all over the Asian market.

After 6 years of mutual understanding and in-depth cooperation from 2009, both parties have closely bonded with each other and come to the strategic cooperation agreement eventually for the integrated solutions from product trading to technical cooperation.

In July 2014, two Parties signed the cooperation agreement of technology, brand and comprehensive marketing promoting.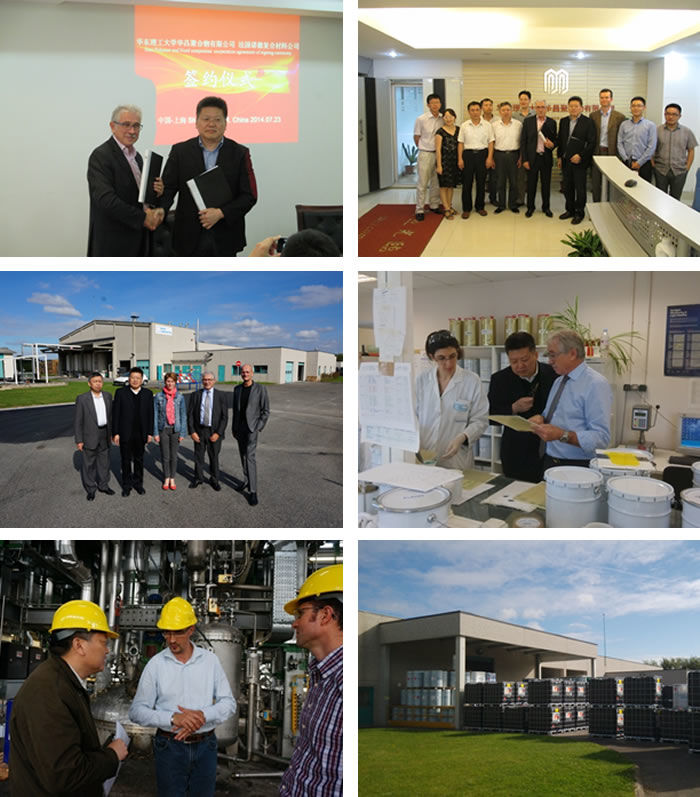 Cooperation content:
1.Sino Polymer has authorized Nord Composites to produce MFE® vinyl ester resins in its plant located in Italy.
2.Nord Composites has been authorized by Sino Polymer Co., Ltd. to do vinyl ester resin business with MFE® brand within France, Italy and UK markets.
3.Sino Polymer will provide the best technical support to produce high quality vinyl ester resins, such as MFE® 711, in Nord Composites Italia, and serve the above mentioned markets.

Conducted by Sino Polymer, 12 tons reactor resins has been put into production successfully and continuously for MFE® vinyl ester in Nord Composites Italia plant in the November, 2014!




In March, 2015, both parties announced this strategy cooperation on official magazine of the largest Composite exhibition worldwide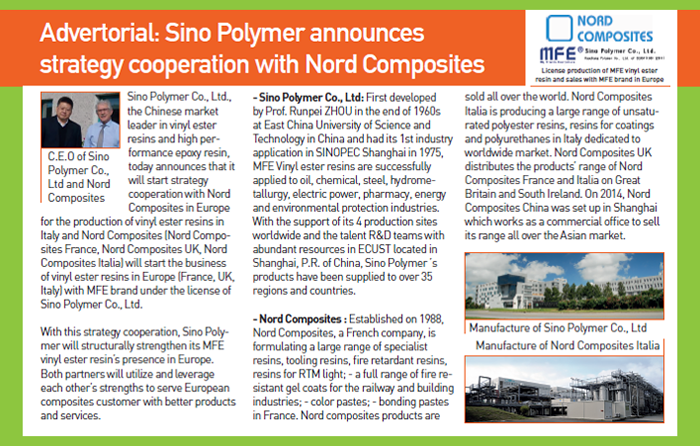 In March and June, 2015, the management team, sales and technical team of both parties visited each other's facility in France and China, during the visiting, in-depth exploration has been taken for the market updates, technical services and other cooperation possibilities.


Cooperation between Sino Polymer and Nord Composites will surely serve European and Chinese customers with better quality products and better service!